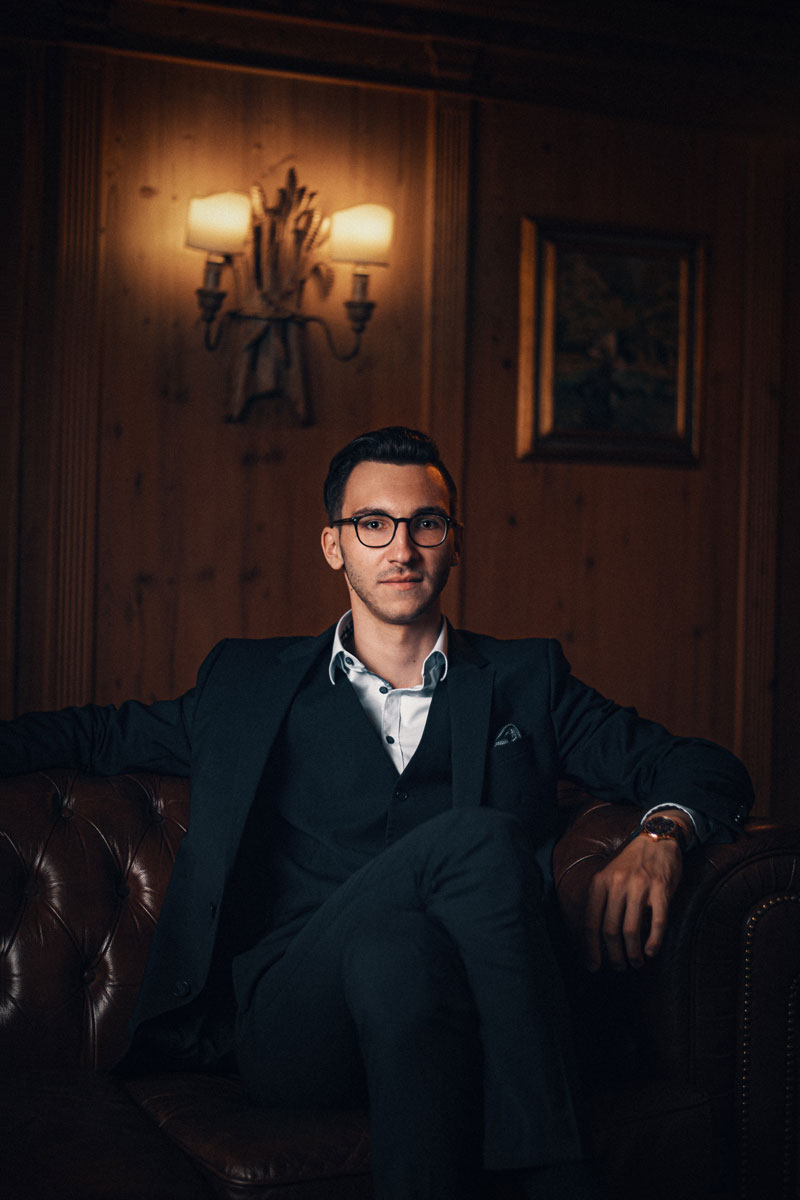 Michael Frankenberger is an award-winning film composer and musician born in Salzburg (Austria), known for his work on "We Shall Not Die Now", "Salzburg. Brauchtum im Herzen", "Ein Viertel der Welt" and his solo albums "In Silentio" & "Dreams". The Music for "We Shall Not Die Now" was composed in collaboration with Ashton Gleckman and Golden Globe, Emmy & Grammy nominated composer Benjamin Wallfisch (Blade Runner 2049, Shazam, IT), who wrote the Main Theme. The Documentary was already streamed over 40 Million Minutes on Amazon Prime.
For his work Michael was rewarded with a placement in the prestigious Forbes 30 under 30 List in 2020 powered by Forbes Dach. Next to Michael the list is full of well-known entrepreneurs, athletes, bloggers and artists.
 In his early years, Michael performed at hundreds of concerts and won several international competitions on the accordion. He then studied Composition (BA) and Music theory (BA) at the worldwide renowned University of Mozarteum in Salzburg.
In 2020 Michael has founded CineCave, a music licensing platform focusing on high-end cinematic music, in collaboration with two Filmmakers. Their ambition is it to make high quality cinematic music more accessible for a wider range of Filmmakers. From young independent filmmakers up to the big Studios.
Michael has already worked for a wide range of companies as freelance composer including Hans Zimmer's Extreme Music / Bleeding Fingers Custom Music Shop, Gothic Storm Music and Atom Music Audio. Furthermore, he also completed an internship at Hans Zimmer's Remote Control Productions in Los Angeles. He has also attended several Masterclasses at Oscar winning composers Alexandre Desplat and Hans Zimmer.
Since 2017 Michael had the chance to work on several Projects including Feature Films, TV Series, Shortfilms, Library Music and Concert Music. He has written the music for "We Shall Not Die Now" (Documentary), "Salzburg. Brauchtum im Herzen", "The Hills I Call Home" (Documentary), Gracemarch" (Pilot Episode) by "Game of Thrones" actor Ross O'Hennessy, and "Rainy Season" based on a story by Stephen King. Michael has also composed for several commercials & corporate Videos for clients like Voestalpine, MAN, Verbund and many more. He also did some additional arranging for the "Silent Night – A Song for the World" film which was released on TV on Christmas 2018.
 In March 2019 Michael released his first solo album "In Silentio" which was recorded entirely at the Film Studios Babelsberg. His second Album "Dreams – Original Soundtrack for GaryVee" was created for New York Times Bestselling Author & Entrepreneur Gary Vaynerchuck.
For his music Michael has won several awards for Best Music at festivals including Los Angeles Film Awards, New York Film Awards, Global Film Fest awards, Festigious International Film Awards and Top Shorts Film Festival.